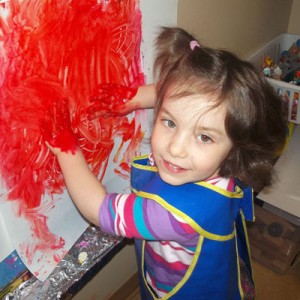 "The Foundation School offers a warm and nurturing environment where both of our daughters at age 2 walked in and instantly felt safe and could be themselves. The daily routines are thoughtfully planned, and the teachers are terrific at communicating to both the children and the parents.  Our daughter who just turned 6 was very well prepared for the fast pace and competitiveness of kindergarten in the Portland Public School System. Having our girls start their education at this incredible Jewish institution is (was) worth the 25 minute drive from our house."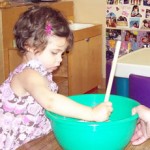 If you're looking for a quality Jewish education, in a safe environment, with amazing teachers, a nurturing support staff,surrounded by a community that embraces newcomers and makes everyone feel like they're a part of something special, the Foundation School is the perfect place for your child. Over the course of the past two years, our daughter has met incredible friends, learned how to go potty, mastered her ABC's and 123's, figured out how a butterfly is born, dabbled in ballet and soccer and generally received the finest pre-k Jewish education Portland has to offer. We love Foundation School!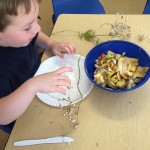 Foundation School has been a gift to our family. Noah walks down the hall each morning with a giant grin and says good morning to every person he sees. It is his home away from home. I feel an immense sense of gratitude when I drop him off each day that he will spend his day in the caring, capable hands of the entire Foundation School staff. He is thriving there and I could not be happier for him. There are many reasons why Foundation School has been such a good fit for us. We have a small nuclear family and only one grandparent who lives locally. I feel as if his school community acts as an extended family that he does not have. It is important to me that he feels connected to a larger community of adults that care about him and are helping to guide him in his academic, social, emotional and moral education. Of course academics are important and he is in a rich, vibrant academic environment that will serve him well moving into Kindergarten but it is not the most important to me right now. I am focused on the other pieces of educating him as a whole child. What does it mean to be a good friend? How do I treat others how I would like to be treated? I want him to always try to be the best person he can be and put that energy into making the world a better place. Foundation School has offered him the environment and the tools to begin on this path.
 Aura S.