Fall 2016 Electives:
Soccer Shots! Mondays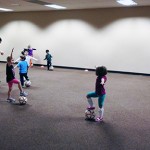 Soccer Shots offers fun, non-competitive soccer skills classes for kids ages 2-5 on Monday afternoons this Fall at Neveh Shalom Foundation School. We provide a high energy, fun introduction to soccer. Soccer Shots is not a league: we are a 30-35 minute class that uses a creative, age appropriate curriculum to introduce basic soccer skills. We take the game further with a focus on character development by introducing character words each week. If you have any questions about the class or Soccer Shots feel free to contact Soccer Shots at coach@soccershots.org or by calling (503) 913-4542. To register, visit pdx.ssreg.org.
Fall Schedule:
3-5 years  2:30pm
2-3 years  3:00pm
Jump Start Gymnastics Wednesdays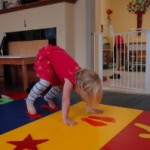 Sept 14th-Nov 16th (no class Oct 12th & Nov 9th)
8 weeks/$100.00
3-5 years  2:30pm
2-3 years  3:00pm
Registration forms located in office.  Fill out and return with a check or cash to the black Jump Start Gymnastics locked box in office
Imagination Yoga – Thursdays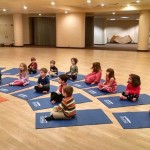 Imagination Yoga is a curriculum based kids yoga program that inspires real change in the lives of children. This fun and effective yoga class uses movement as a platform to teach children concepts like; kindness, concentration, calm and gratitude. Join us for all new adventures that capture kids attention and get their bodies moving!  Ages 2-5
Fall session dates, pricing and info can be found by clicking here.
To register and for more information, visit www.imaginationyoga.com