Beautiful video about Foundation School's 60th created by Ken Klein starring our wonderful children, morot and families! – The Foundation School from Ken Klein on Vimeo.
This year, we are celebrating Foundation School's 60th year! We are so proud of our thousands of graduates over the course of these 60 years, and proud of our current students and families. What better way to celebrate the meaning of these 60 years, than to highlight the stories of the families we have touched.
The Levinson Family's story.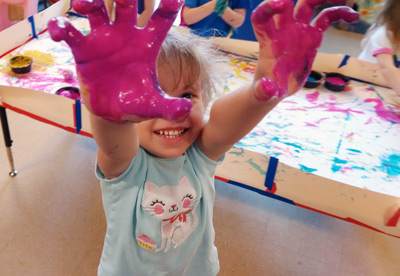 Four years ago, my family and I made a decision to move to Portland from Israel. The Portland Jewish community welcomed us warmly.
It is always a challenge to make such a big move, and one of the most important decisions we had to make was concerning the academic environment for our son, Itai, who was then 3 years old. After a long search we found the same warmth that welcomed us in Portland at Foundation School.
Arriving in the US at the age of 3 with no knowledge of the English language raised a few concerns as to his acclimation. Foundation School provided exceptional support and guidance for Itai and for our family. It was inspiring and delightful to see him go to school, play with his new friends and acquire tools for his progress and development. It was important to us to have Itai in a Jewish environment where he could learn and experience Jewish values.
Today his sister, Noa, attends Foundation School as well. I enjoy watching her grow and evolve, and I love seeing her come home every day with songs that I used to sing when I was a little girl.
The Foundation School met all the needs for our kids both on social and educational levels. Seeing our kids today, we are thankful for everything.
—-Miri Levinson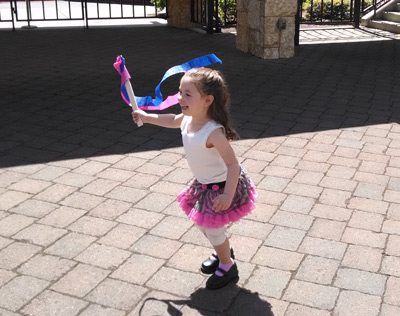 The Stern's Family story.
The Foundation School has been a part of my family for 35 years now. It began when my mother decided to give her children an enriching Jewish education at Neveh Shalom's Foundation School. She chose the program for its reputation, which has held strong for all these years and was one of the reasons I chose to send my own children. Little did I know that while I was beginning my own preschool journey in the 2-year-old class, my future husband was just down the hall in the pre-k class. I also had the pleasure of having my future mother-in-law as one of my preschool teachers. I may have cried every day at drop off, just to torture my mother, but I am told as soon as she left I had a great time.
Fast forward 30 years and we are faced with finding a preschool upon our return to Portland. It wasn't much of a debate. My mother was working at the school and I knew I wanted my kids to have a Jewish education. The Foundation School was the obvious and best choice. Having been to a few preschools in Seattle, I knew how lucky we are to have this program. The teachers all have been with the program for many, many years and the small class is absolutely fantastic. It just felt like home. The halls were familiar, the faces were familiar and our son instantly felt connected. He has now graduated and moved on and our daughter is in the Duckie class and loving it.
I feel fortunate to have been able to choose the preschool that my husband and I attended. The experience has been wonderful. I am grateful for the friendships that my children have made and for the ones that I have made. It is so nice to be part of a community. It has also been wonderful for my children to share their experience with their Grandma, who taught at the school, and who remembers many of the programs they still do today. It has been wonderful for my children to see their Nana in the hallways. I couldn't have asked for a better experience and I will be sad when their journey through the school ends.
—Jessica Stern
The Raiton Family story.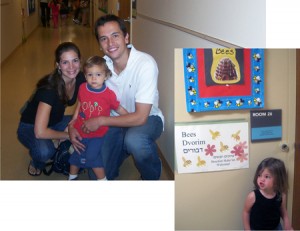 My son's first day in the Busy Bee class was one of the most exciting and nerve-wracking transitions of our lives as parents. It was our first day of trusting others to guide and nurture our child without our direct supervision (GASP!). All we cared about was his safety and his happiness.
We couldn't have been more relieved to have a "home" away from home at the Foundation School where we could confidently untether ourselves from his side. You see, my mother-in-law taught at Foundation School for over 20 years. My husband attended when he was a child, and held the hands of teachers who are still on staff today. Nearly 30 years later, as he grasped our son's hand on the way to the Busy Bee classroom – and three years later brought our daughter to do the same – his heart was filled with nostalgia. Even as "East Siders," there seemed no better place for our family to begin learning.
The exciting thing about Foundation School in 2014 is that while it is a deeply rooted and established community of families and staff, the curriculum and structure are appropriately evolving to meet the diverse needs of families today. With small class sizes, care options all day, enrichment opportunities after class, and a focus on child-led, experiential learning that truly respects and fosters the potential of each child, there is no better preschool program in Portland.
Perhaps most importantly, while friendship can be fostered in any school environment, the friendships at Foundation School become a platform for keeping kids connected to their Jewish peers throughout life. While the children matriculate into new school environments after Pre-K (with an increasing number on the east side), children can stay connected to their Jewish peers if they choose to attend the Hebrew School with the Aliyah program. My son was delighted to attend Aliyah because he could maintain ties with his cohort from Foundation School and work toward Bar/Bat Mitzvah together. My daughter inquires weekly about when she will get to go with her big brother too.
Foundation School is just the beginning, and what a fine and full beginning it is.